Come join us as we "Stay the course" and worship the Lord together through music and the study of His word.
"Be diligent to present yourselves approved to God, a worker who does not need to be ashamed rightly dividing the word of truth". 2nd Timothy 2:15

Thus says the LORD: "Stand in the ways and see, And ask for the old paths, where the good way is, And walk in it; then you will find rest for your souls"... Jeremiah 6:16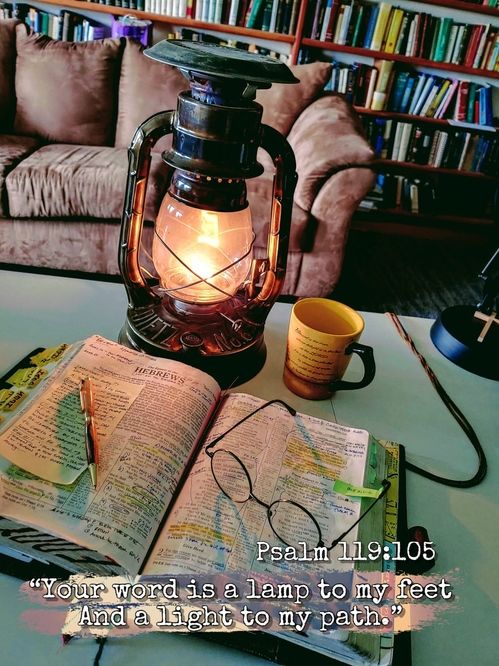 STAY HOME UPDATE: In compliance with president Trump's recent extension of "Stay Home" orders, Calvary Old Path will abide by the recommendations set forth through the month of May.

Calvary Old Path leadership is prayerfully responding to all Covid-19 related news as it comes in. For those wondering what, if anything, will change in light of Governor Newsom's latest announcement, you can expect an update from the church some time tomorrow. Please check back in soon, and continue to lift our body up in prayer. God bless you all.

For us believers, as shocking as these developments are as we see them unfold and change daily, it shouldn't take us by surprise. Jesus warned us in Matthew 24 that certain events will increase in intensity and frequency before He returns.

I have been able to share the gospel with many people in this time of crisis and encourage us all as believers to also view this as an open door for the proclamation of the truth we have in JESUS!

Jesus was speaking to his disciples letting them know a time of sorrow was at hand , but ultimately would be turned to joy.

"I have told you these things, so that in Me you may have peace. In this world, you will have tribulation; but be of good cheer; I have overcome the world."
`JOHN 16:33

God is your strength..
Eddy O... out!


Drive-in Sunday service begins Sunday April 26th
We are happy to announce that after much prayer and discussion, Calvary Old Path is moving forward with having our Drive-In service starting this Sunday.
Guidelines are the same as Sonrise service. Please be mindful of the stipulations that have been prayerfully put into place so that we as a church body can come together in this unique way to worship our Abba and get fed the Word.
Remember, this is an optional venue for those who wish to come together.
**IF YOU ARE IN ANY OF THE HIGH RISK CATEGORIES AND FEEL SAFER TO VIEW FROM HOME, PLEASE CONTINUE TO DO SO. Though we want to accommodate the opportunity to gather as a church family, we also want to be extra mindful of those who may be sensitive to this.

1. Parking is first come first serve and will be in the parking lot on the Lincoln side. We will only have availability for 55 vehicles.
2. The only time that would be acceptable to exit your vehicle would be to use the restroom. Restrooms will be open in Room J and in the patio.(Please have a mask or face covering when you exit your vehicles for the restroom)
3. If you would like to eat, please feel free to bring food and beverage for yourself and those in your vehicle to enjoy together. We will NOT be serving coffee this time around.
4. There will be ushers on site to guide your vehicle to a parking spot. Please follow their directions.
5. Don't forget your phone, tablet, IPad or laptop to watch service online. AND OF COURSE YOUR BIBLE!
6. WiFi: we are asking that if you do have unlimited data to please utilize that so that those who do not have UD would be able to use the WiFi here at church.
Follow us on our social media for more up to date info
TEMPORARY ONLINE SERVICE SCHEDULE
Online service starts at 10:00 am
Online service starts at 11:45 am
Online service starts at 6:30 pm
Online service starts at 7:00 pm
Join us Sunday Mornings, Sunday Evenings & Wednesday Evenings as we go through the entire Bible book by book, chapter by chapter & verse by verse.
OR VISIT OUR YOUTUBE CHANNEL TO VIEW LIVESTREAM OR RECORDINGS OFPAST SERMONS & SPECIAL EVENTS.
Download And Install For iPhone:
IPhone Install Instrucitions:

Click here to view the latest episodes on HIS Channel
Click here to see what's going on around the church.
Or here for upcoming events.